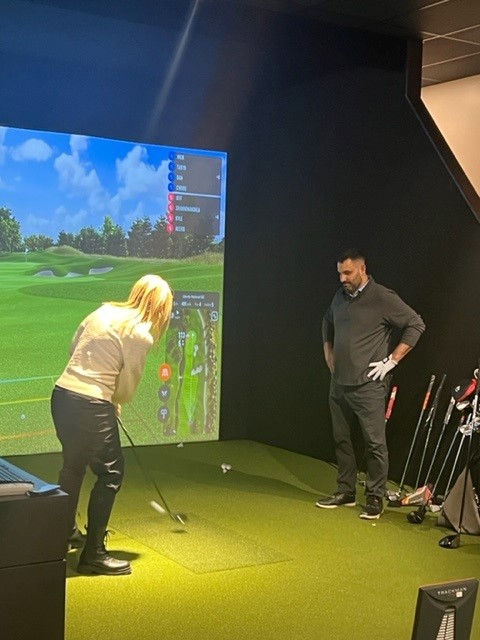 After a long year of hard work, it's nice to blow off some steam with co-workers. This year the TSI crew celebrated the holidays with food, drinks, and a friendly game of virtual golf at D's Six Pack & Dogs in Murrysville. It quickly became apparent that this was not just a little game of putt-putt – and some TSI employees took it more seriously than others.
Jeff Mauser, Recruiting Manager/Account Executive at TSI, appointed himself team captain of the red team. Jeff who is an avid golfer in his free time, gave tips and pointers to his team. He also gave conflicting advice to the blue team. In the end, the red team came out victorious.  
In addition to the activities at D's, the crew also exchanged gifts at the office. This year's white elephant game was surprisingly tame compared to previous years. At the end of the day, everyone seemed satisfied with their gifts. Some of the most coveted gifts were a travel wine tote and an electronic eye massager.
Overall, it was a great time and just what the team needed. Until next year, happy holidays from TSI.